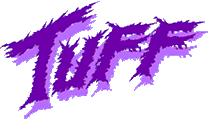 Here's one of my personal favorites.
TUFF is probably the most underated band
from the 80's era. These Guys finally hit in
1991 when they released
"What Comes Around Goes Around" on Atlantic.
With heavy Airplay Of "I Hate Kissing You Good-Bye"
on Mtv and Radio These guys could have been HUGE!
Unfortunately they hit when trends in music were
taking a turn for the worst. Though the original
Line-up changed TUFF managed to stick it out till
1996 when they called it Quits. Now the tides are
Turning once again back to fun Rock music lets hope
These guys give it another shot.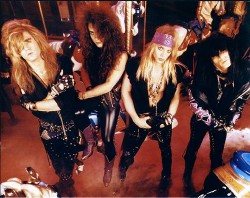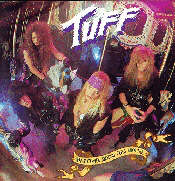 ©1998 Total Madness Designs